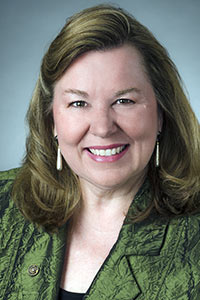 Cynde Covington
Board Member
Cynde's role as Director for the Cecil Field POW/MIA Memorial is personal.  Her family lived at Cecil Field at the time her father, Cdr. Frederick W. Wright III was shot down over Vietnam in 1972 and originally listed as MIA.  He was later reclassified as KIA and his remains were repatriated in 1990.
Cynde is CFO and partner, with her husband Barry, in Monument Leasing Corp. a commercial real estate company in Jacksonville, Fl.    A charter member of the Rotary Club of Southpoint and Past District Governor of Rotary District 6970. 
In Rotary, she serves as an International Assembly Trainer, Member at Large on the Council of Legislation Operations Committee, Zone 34 Associate Rotary Coordinator, HANWASH Steering Committee, and Governor Elects Training Seminar Trainer.
She has led multiple NID Teams to India, and personally participated in Rotary projects in Haiti, Nicaragua, India and the US.  Speaking from her heart, she is a frequent speaker at conferences, training workshops, PETS, and clubs.  Her enthusiasm is contagious as she educates, mentors, encourages, and motivates Rotarians in all aspects of Rotary.
In addition, Cynde is the President of the Church of Our Saviour Foundation, plays guitar/vocals for the contemporary music team at her church, and is a Leadership Jacksonville Alumni.