By: Brittney Donovan, Action News Jax
March 29, 2019 – 6:09 PM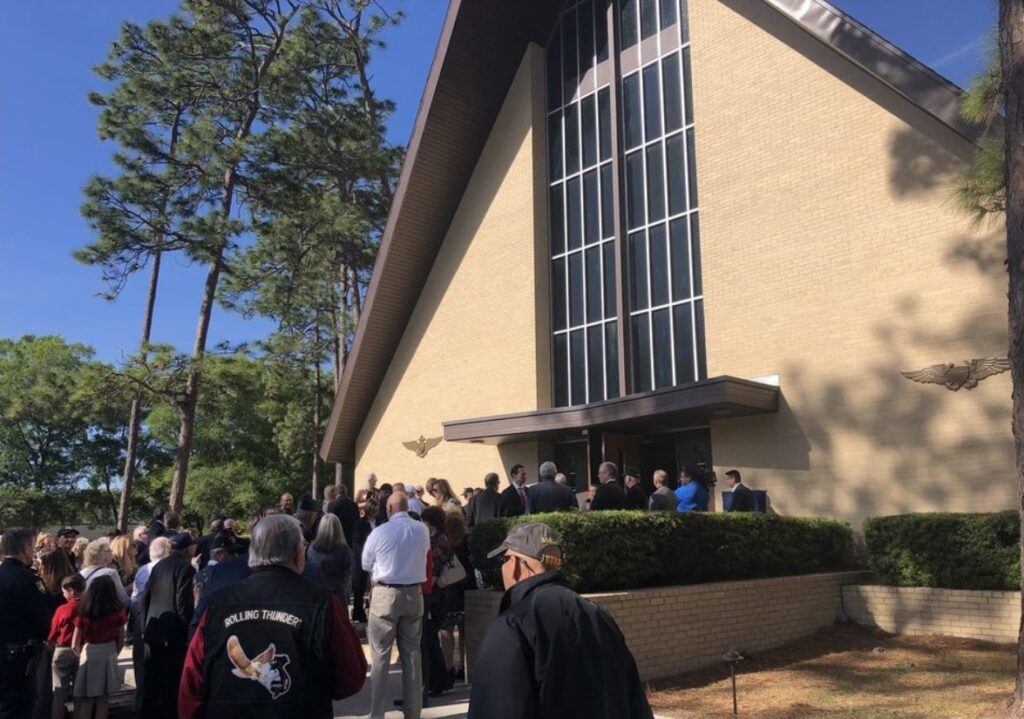 Cmdr. Frederick W. Wright III

Cmdr. Frederick W. Wright III and Family

Cmdr. Frederick W. Wright III
Cmdr. Frederick W. Wright III was a beloved father and husband, and a dedicated Navy pilot.
His daughter was 12 years old when he was declared missing in action on Nov. 10, 1972.
A month after his plane was shot down, he was declared killed in action.  
"The first service we had before his remains were returned was right here in this chapel so it's very special, and near and dear to my heart, to see it restored," Cynde Covington said.
Her father was among 16 pilots marked POW-MIA while stationed at Cecil Field in Jacksonville.
After Cecil Field was decommissioned in 1999, the chapel where their families celebrated weddings and went to services sat vacant, used for storage.
On Friday, Covington joined dozens of military families and others in the Jacksonville community at a ceremony to celebrate its restoration.
"It gives you chills when you walk in here because you know what it represents," Loice Tucker said, speaking of those who never returned from the Vietnam War — and the families they left behind.
"Very hard on them because I had two small children and of course they didn't know what happened to dad," Capt. Dale Raebel said.
Raebel spent 225 days in captivity after his plane was shot down over North Vietnam.
He still gets choked up thinking about the effect it had on his family.
The chapel is the first step in a national POW-MIA memorial in Jacksonville.
It sits on 26 acres of the former Cecil Field base that will be transformed in the coming years.
"When all of this comes to fruition there will be a place to honor all of those who have given so much and sacrificed for our country," Covington said.