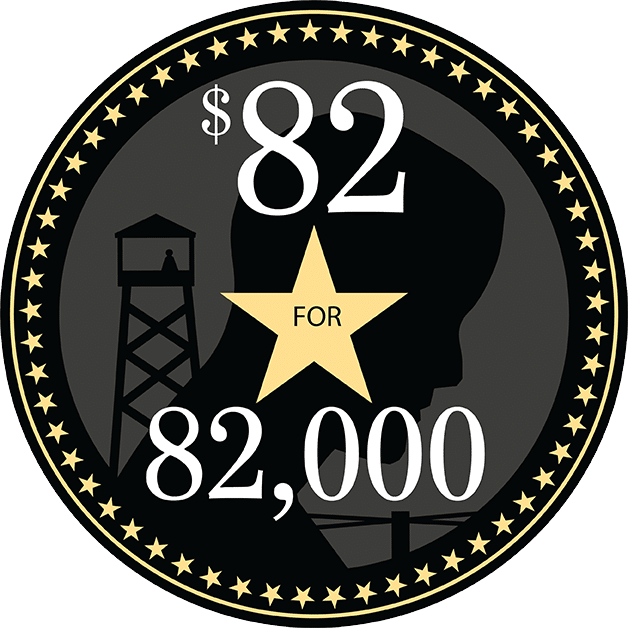 As this map shows, at present, more than 81,900 Americans remain missing from WWII, the Korean War, the Vietnam War, the Cold War, and the Gulf Wars/other conflicts. Out of the more than 81,900 missing, 75% of the losses are located in the Indo-Pacific, and over 41,000 of the missing are presumed lost at sea (i.e. ship losses, known aircraft water losses, etc.).
If 82,000 people donated $82 per year, the organization would have the means to support the National POW-MIA Memorial and Museum now and into the future.
Thank you in advance for your support to provide a place for these heroes and their families to be remembered.