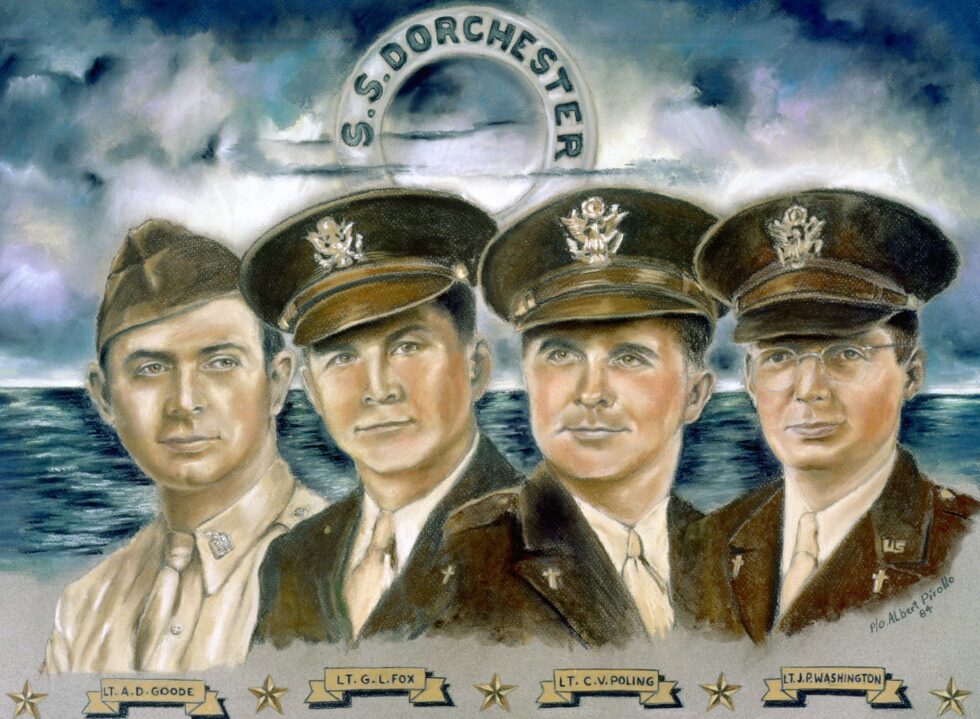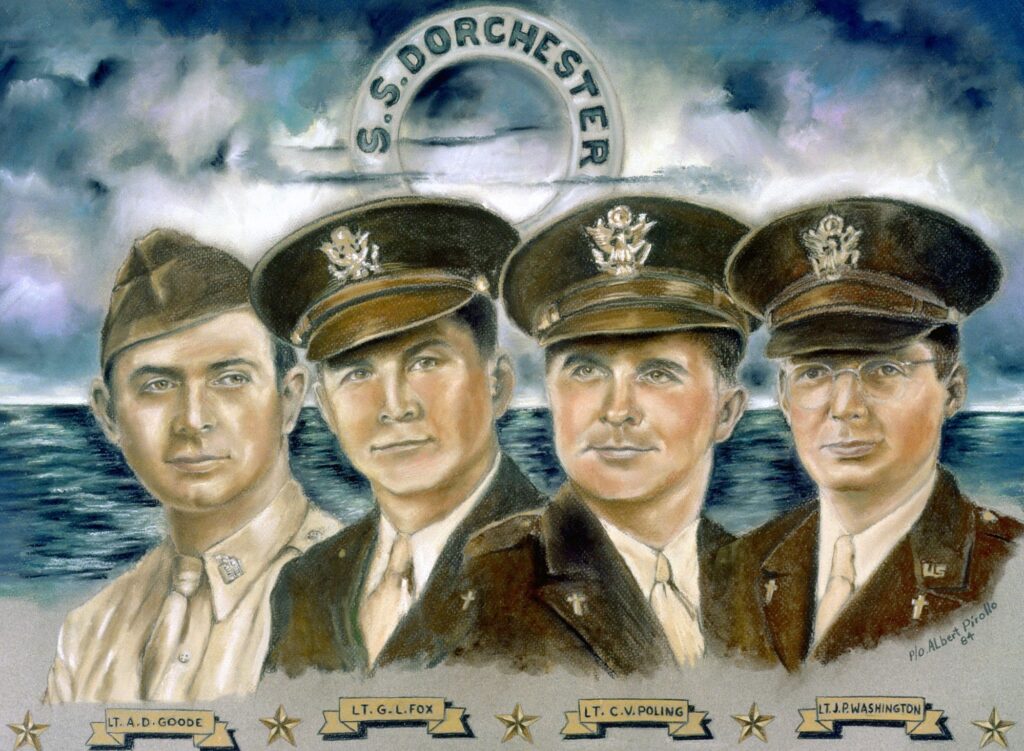 By: Brittney Donovan
Updated: February 3, 2020 – 12:53 PM

JACKSONVILLE, Fla. — Jacksonville families came together Monday to honor four military chaplains who made the ultimate sacrifice.
It was an emotional ceremony at the Chapel of the High Speed Pass at Cecil Field.
At the front of the church, four pastors from four denominations sat side by side.
They each lit a candle for John Washington, Alexander Goode, George Fox and Clark Poling.
The men were military chaplains onboard the SS Dorchester when it was hit by German torpedoes on February 3, 1943.
Amid the chaos, they remained calm on deck, helping military members onto life boats.
They gave their own life jackets when there were no more left then stayed on board, singing and praying as the boat went under.
"These four men of faith gave their lives for their fellow man and to me that's the ultimate sacrifice that anybody could do," Rev. Patrick Archuleta said.
The ceremony for the chaplains was the first memorial service held in the chapel since it was restored last year.
With construction already underway on the POW MIA Memorial and Museum, it'll be the first of many to honor our service members.
Action News Jax told you last month when crews broke ground on the $80 million project at Cecil Field.
The group behind it is halfway to their $5 million goal for the first phase of construction.
You can help by donating on their website or dedicating a brick to a loved one.
It'll pave the way to the memorial, a place where families will remember the four chaplains and so many others who gave ​the ultimate sacrifice.