The Board of Directors and Advisors for the National POW/MIA Memorial & Museum are proud to introduce the new official seal to represent the memorial.
Design Features of the Seal
Circular design follows most DoD seals and logos.
Yellow coloring in line with the yellow ribbon used for "Support our Troops" and pray for their return. Yellow roses for MIA's are placed at the Vietnam Memorial Wall.
Stars (on border) represent each of the 5 branches of service: Army, Marine Corps, Navy, Air Force, Coast Guard. The 6th and final star represents the Merchant Marines.
Sanctuary of Remembrance (gray outlining above "Remember, Honor, Educate") is a profile view of the design rendering of a future key component of the Memorial site which visually depicts the large amount of those unaccounted for (see Exhibit A & B below).
Remember – Sanctuary of Remembrance (Exhibit A&B)
Honor – MIA Hall & Gallery of Light
Educate – Museum
Yellow Spires – point to symbol to NEVER FORGET (Exhibit C).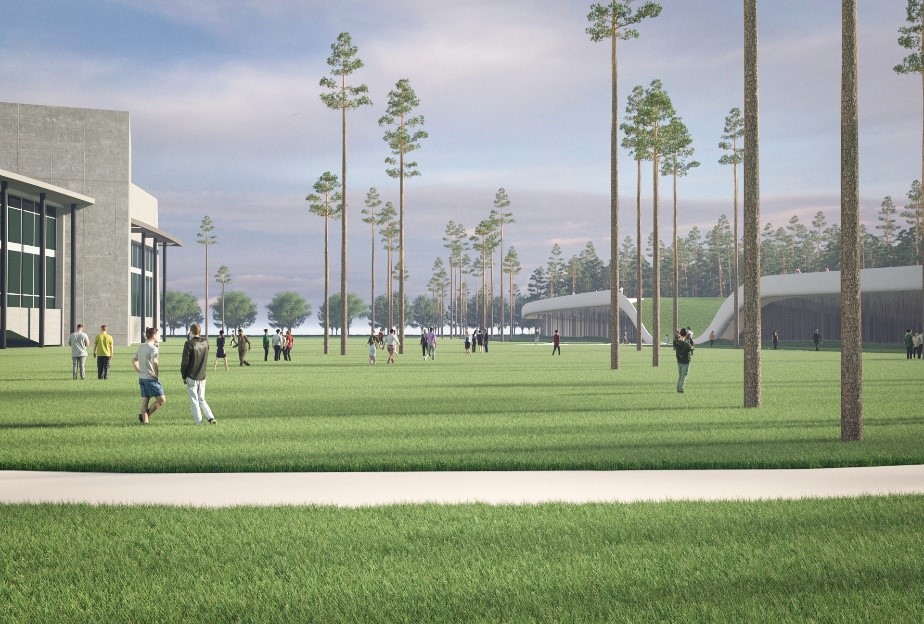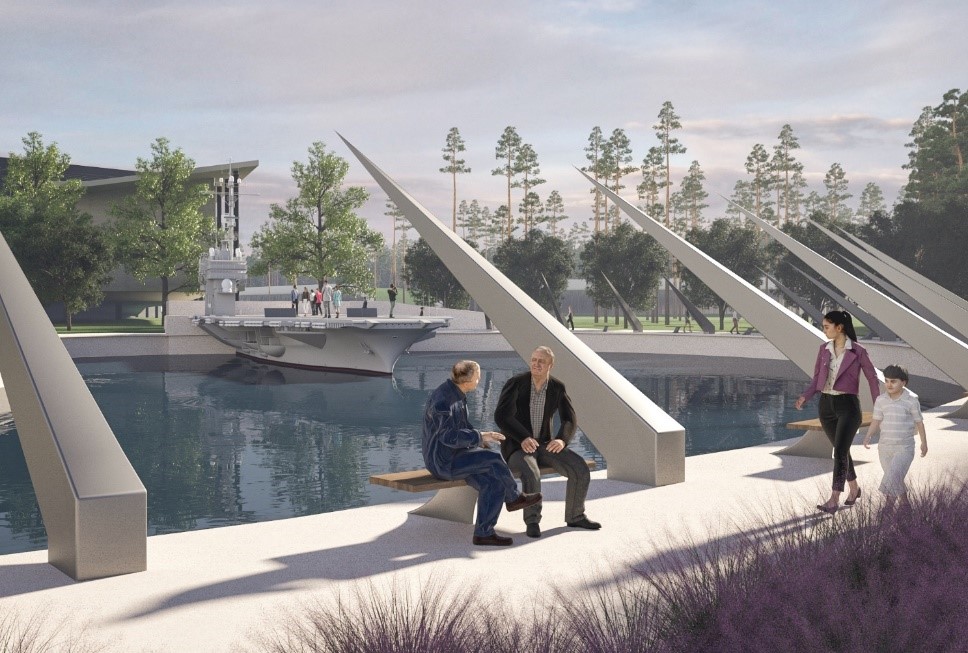 We are proud to have the new seal to represent the Memorial & Museum through its completion and beyond.