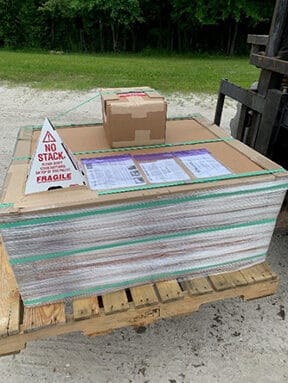 We are excited to announce that this past week we received the first order of more than 200 memorial bricks that will be placed in Phase I development of the Benefactor Plaza.
For those orders that included mini-bricks, we will be working over the next several weeks to get them shipped out.
Due to the impacts of COVID-19 we will have a delay in the timetable of when the bricks will be placed. We are working hard to get this information updated and will provide a new date once finalized. At this time, we are still anticipating and expecting to have installation and a dedication ceremony in the Fall. We will let everyone know if this changes.
Due to high demand as well, we are happy to announce that there will be another opportunity to order a brick in 2020. We will be placing another order on July 1, 2020.