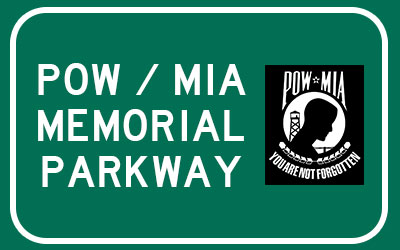 Our Bill to rename NEW WORLD AVENUE was passed unanimously by City Council Members this past week. Mayor Lenny Curry has signed, and is now officially a City Ordinance.
Jacksonville now has a new road named POW MIA MEMORIAL PARKWAY to honor our Former Prisoners of War and those unaccounted for and Missing In Action. The street signage will begin going up in the coming weeks.
Thank you again for your support!