Hero's Walk & Freedom Trees
The "Vietnam War Memorial" at Cecil Field was originally dedicated on September 11, 1973 by the families and service members who wanted to ensure these brave men would never be FORGOTTEN.
Trees were planted for each pilot and markers added with engravings. A driving force behind establishing the memorial was Mary Hoff, wife of MIA pilot LCDR Michael G. Hoff. Along with other spouses and family members, they assisted in making the memorial a reality.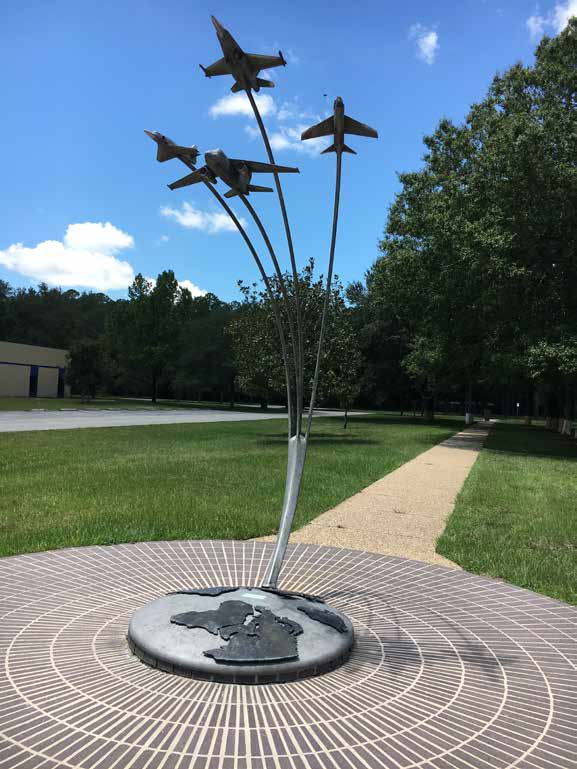 Mary was also instrumental in developing the universal symbol known as the POW /MIA flag. Besides the American flag, this is the only other flag authorized to fly over the White House and the only other flag that can fly on the same pole as the American flag. Undoubtedly, this flag has become a very important symbol for the POW sand MIAs, their families and friends, and the enduring cause that they will never be FORGOTTEN.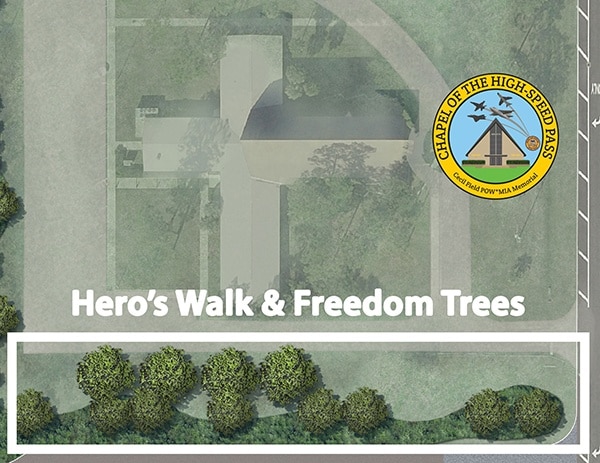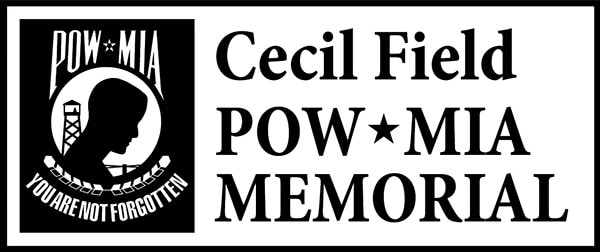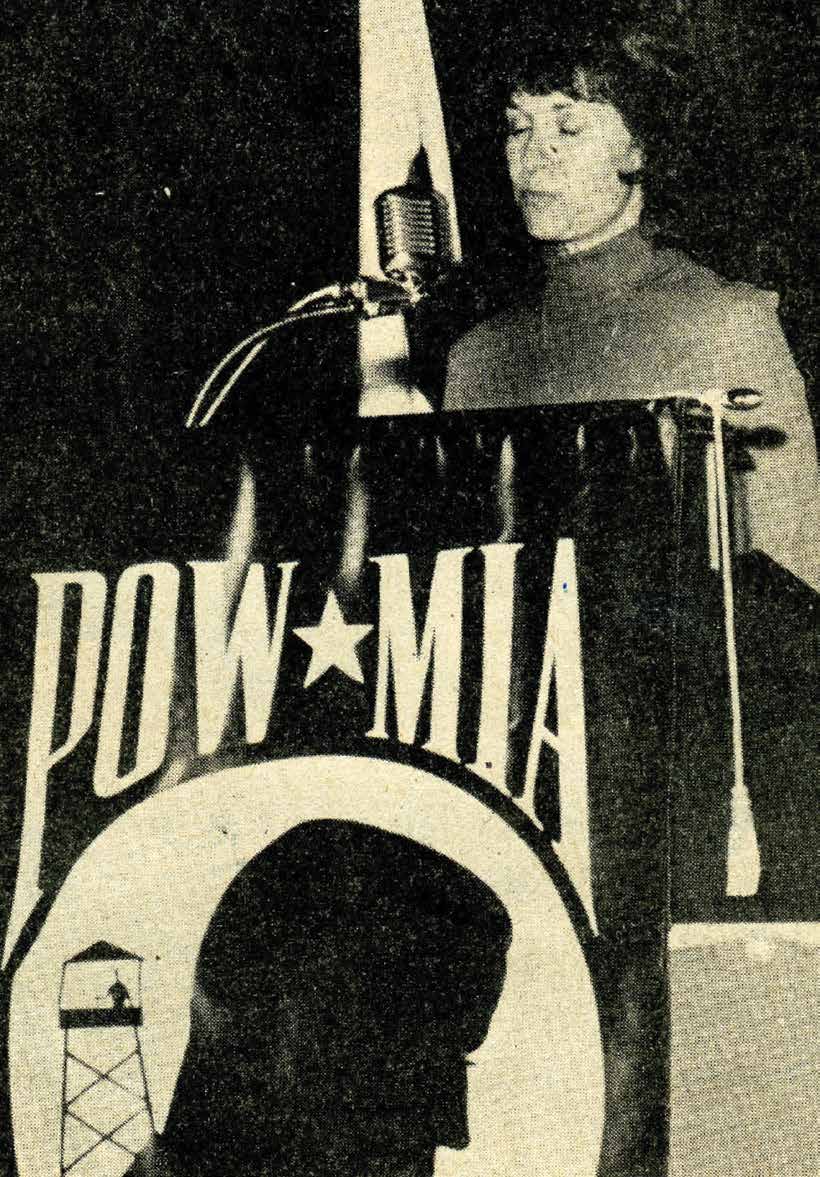 EMOTIONAL MOMENT – Mrs. Mary Hoff fights back tears as she thanks everyone for their efforts in making the Vietnam War Memorial at Cecil Field a reality. In front of the podium is the National POW/MIA logo which she was instrumental in creating, which has become a universal symbol of the effort to remember those still Missing in Action and those held Prisoner of War. Her husband is still listed as missing in action, five years after being shot down in Vietnam.
"The Breeze", Orange Park FL
December 12, 1974 Page 1